We give you the freedom to do what you do best.
Learn more about what we can do for you.
Competent. Professional. Accurate. We are your CPA!
FILE ONLINE
SHARE DOCUMENTS
Lonnie Shook CPA PLLC can help you manage both your personal and your business tax issues, including understanding how business opportunities impact your tax status.
Lonnie Shook CPA PLLC can provide comprehensive accounting services to guarantee the efficient operation of every financial aspect of your business.
Lonnie Shook CPA PLLC can help you pay your employees quickly and easily with our Payroll Services. Our plans are designed to swiftly create paychecks and calculate payroll taxes.
ABOUT US
Welcome, and thank you for visiting our website. Lonnie Shook CPA PLLC is your hometown solution for all of your accounting, tax, and payroll needs. We are a full-service accounting firm in Hickory, NC. We provide services to businesses of all categories and sizes and we welcome the opportunity to talk with you about your business needs. We offer a broad range of tax and accounting services for both businesses and individuals. Lonnie Shook CPA PLLC acquired Lou Bond CPA PA in 2018. Before that time Lou Bond CPA PA had provided service in the Mountain View area since 1996 and, as the new company, we look forward to many more years of service. We prepare over 350 individual tax returns and around 60 corporate/partnership/trust tax returns annually.
We hope you will make use of the valuable resource tools and links our site provides. For our current clients, this site provides a secure highway for the transfer of information and files. Safeguarding your confidential information is one of our greatest concerns. Please visit our services tab to see all we have to offer. If you have questions or would like to sit down and speak with us please schedule an appointment with the link above or give us a call at 828-294-1998. We look forward to hearing from you soon!
New Business Advisory Services
Are you considering starting a new business, or have you just started a new business. There is some leg work that needs to be done at the beginning. We can help with that. Lonnie Shook CPA PLLC offers assistance and advice to clients starting a new business. New business advisory services we offer include:
-Strategic tax planning
-Helping with start-up paperwork
-Setting up accounting and other financial systems
-Ensuring compliance with payroll, Social Security, insurance, and other regulations
Small Business Services
Running a business takes a lot of work, time, and effort. You are good at making money and management decisions. That does not mean you always like doing the necessary work involved with the financial aspect of your business. That's where we can help. Lonnie Shook CPA PLLC offers accounting, payroll and tax services to small businesses. Our small business services include:
-Accounting and bookkeeping
-Payroll preparation, payroll outsourcing, and payroll tax reporting
-Tax planning and preparation
-Cash flow management
-QuickBooks set up and support
-Financial statement preparation
-Compilations
-IRS representation
Tax
The realm of taxation is an ever-changing field. You don't have to know all of the rules, we do. We can help with individual and business tax needs.
Individuals
Individual taxation is vast and complex. Lonnie Shook CPA PLLC can help you with all of your individual tax needs. Our individual tax services include:
-Individual income tax planning
-Individual income tax preparation
-IRS and NCDOR problem resolution and representation
Businesses
Businesses have a wide range of taxation from sales to income tax. Don't get in over your head trying to keep up with the constantly changing rules, regulations, and laws governing payroll, sales, and income taxation. Lonnie Shook CPA PLLC spends many hours each year learning the new laws and researching current laws to find ways for your business to save money. Our Business tax services include:
-Sales and use tax reporting
-Payroll tax reporting
-Business income tax planning
-Business income tax preparation
-IRS and NCDOR problem resolution and representation for payroll, sales, and income tax issues
QuickBooks
Are you looking to do your own bookkeeping but need help figuring out how to work QuickBooks? Maybe you just need someone to help with the month end reconciliation and cleanup of your QuickBooks. Lonnie Shook CPA PLLC offers assistance with all versions of current QuickBooks software. We are also wholesalers of QuickBooks Online and can offer you a discount from the rate charged by Intuit. Our QuickBooks services include:
-Help to identify the best version of QuickBooks for your business
-QuickBooks set-up and installation
-On-site training your staff to use every aspect of QuickBooks
-Set up or change your chart of accounts to meet your company's needs
-Mapping your accounts for tax preparation to save you time and money
-Creating customized templates for financial documents such as invoices and purchase orders
-Setting up online downloads from your financial institutions
-Reviewing your QuickBooks file for accuracy
-Providing all the ongoing support you need
Our Staff
The staff of Lonnie Shook CPA PLLC is committed to providing high quality professional service to every client. Our goal is your satisfaction and your success. Each member of our accounting staff is a degreed professional and has multiple years of accounting and tax experience.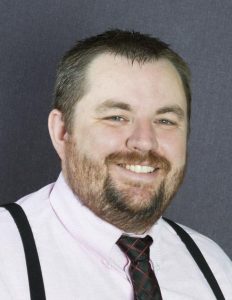 Lonnie Shook Jr CPA EA
Owner/CPA
Certificate # 40443
Lonnie Shook is a CPA and owner of Lonnie Shook CPA PLLC. Lonnie has been in working in public practice since 2002 and began his own firm in 2018 after acquiring Lou Bond CPA PA. Lonnie has many functions in the firm including tax preparation, payroll generation and tax compliance, bookkeeping, and managing the firm. Lonnie became a licensed CPA in 2016. Lonnie graduated with high honors from Gardner-Webb University with a Master of Accountancy degree. He also holds a Bachelor's degree in Accounting from Gardner-Webb University. He was invited to be a member of the business honor society Delta Mu Delta, the national honor society of Alpha Sigma Lambda, and the two-year honor society of Phi Theta Kappa. He is also a member of the AICPA and NCACPA. Additionally, Lonnie holds an Enrolled Agent license issued by the Internal Revenue Service. After three years of training, Lonnie became a Certified National Tax Practice Institute (NTPI) Fellow in 2014.
When he's not behind his desk crunching numbers, Lonnie enjoys spending time with his wife and 4 children and loves to vacation with them. Lonnie also enjoys cooking for his family and friends and volunteering at church.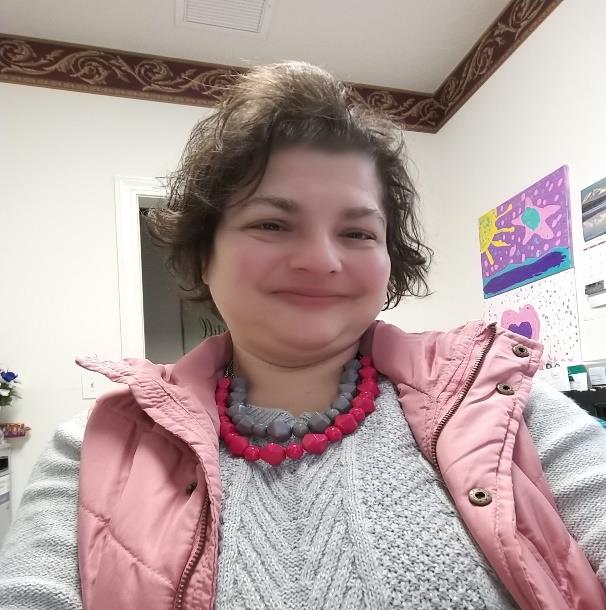 Mary Shook
Office Manager
Mary Shook serves the firm as the office manager. She takes care of most of the behind the scenes work in the firm. She also serves our clients on the phone and as they drop off and pick up. Mary enjoys interacting with all of our clients and is always eager to assist in any way she can. Mary is married to Lonnie and together they have 4 children
America Shook
Receptionist
America Shook serves the firm as a part-time receptionist. She takes care of assisting clients on the phone and at the front desk.
Rebecca Cook
Bookkeeper
Rebecca Cook serves the firm as a part-time bookkeeper. She takes care of some of the bookkeeping and payroll work in the firm. She also helps Mary in serving our clients in the front of the office.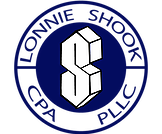 HAVE A QUESTION? WE'RE HERE TO HELP